THE 6WEEKS2STARTUP PROGRAMME
Whether you're just starting your business, want to take your existing company to new heights, grow additional income streams or you're simply just exploring, 6Weeks2Startup will help you:
Learn to grow your income

Charge what you're worth

Turn your passion into a business

Leverage your unique strengths

Create and sell your first product

Learn to focus and prioritize

Learn to build a powerful brand

Learn a proven formula that works

Join a global community of peers

Get a stream of paying customers

Learn new marketing techniques

Build a market-validated business
6Weeks2Startup is about turning your passion or ideas into a profitable business in just 6 weeks. It's a virtual classroom with a kick-ass mentor packed with powerful and proven business-building content and inspiration.
You'll join our Facebook community group of like-minded entrepreneurs and coaches – building a private and safe network through your business journey.
Here's what you can learn in just 6 weeks:
With Startup2Life, you can transform your passion from just a "project" to an actual business. Best of all, you can get paid for the skills and knowledge you already have.
Create and sell your first digital product when you follow our formula – tried, tested and proven to work in any niche.
We'll teach you how to get a steady stream of paying customers while staying LEAN – no expensive overheads, no overpriced marketing programs.
The learning doesn't stop once you've finished the course. Get access to our FB community as well as our learning materials!
HEAR IT FROM OUR 6W2SU GRADUATES


"6Weeks2Startup has given me the confidence to be able to scale my business using the lean startup methodology which feels risk free and to take my business to the next level. All of my questions about starting an online business were answered and the level of information and clarification was invaluable at every stage of the course. I highly recommend this course to anyone that is looking to start a business."


Small Biz Owner & Creative Professional
"I was hesitant to take a 6 weeks course amidst all my commitments and also running my business, but this course proved to be very useful even as a reminder to check the foundation of the business and to do it well. I also love Anna's enthusiasm to help her student and to see them succeed. In this competitive world of business, having someone with experience and big heart to cheer you on and give a valuable feedback are highly valuable."


"Motivation was one part of the program, the practical examples and extensive resource guide is the other – it's amazing!!! Now I have the necessary tools to refer to in order to continue improving my business. The program is not over – I know the supportive community is there for ongoing conversation, I get motivated each time I read a Facebook post from within the private Facebook group. Thank You Startup2Life."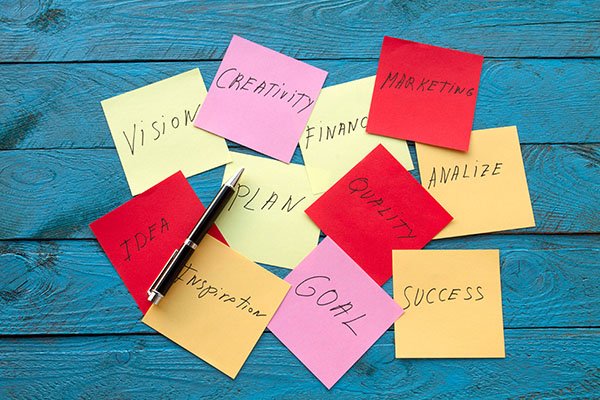 What Will I Learn In 6Weeks2Startup?
Six intensive learning modules. Your business will be assessed right away, stripped off of all unnecessary clutter, as part of delving into the Lean Startup Mindset. We'll help gather all of your ideas and passion into a structure as we find out your 'WHY'. Once you've set a clear direction, we dig deeper into your customers' thoughts and pain points, turning them into opportunities with actionable plans. We will also teach you how to leverage on resources and connections, and understand what you'll need at the moment and in the long run to keep the business going. After laying all of the groundwork, you're ready to market your business the right way as smooth as possible!
We'll help you lay the groundwork of your business idea and learn to apply new (and tested!) ways to drive growth to your business, steering your positioning in the right direction. We'll also establish your WHY-HOW-WHAT, creating a strong purpose for your business that aren't easily shaken when challenges arise.
Topics Covered: Lean Startup Methodology |
Minimal Viable Product Testing | Your WHY-HOW-WHAT
2. Understanding Customers
Products are designed to meet a need or solve a problem. Hence, we'll learn how the problem-based approach in creating products and solutions that sell. Keeping customers happy keeps your business running – so we've dedicated this module just for understanding your customers and deriving insights.
Topics Covered: The Problem-based approach | Your
Customers | Insights | Problems & Opportunities
In businesses, referring to a roadmap keeps you right on track to success. That's why we'll go through different ways to create a structure for your business that are aligned to your goals. By equipping yourself of resources that gets the work done easier and faster, you can stay on top of every phase that your business goes through.
Topics Covered: The Business Canvas | Offering your
first services | Offering your first digital product
We'll learn how to find, manage, and leverage our resources in this module. Accomplish everything by outsourcing non-core tasks and have more time for core responsibilities. In order to do this, we'll master finding talents outside our network and country, and managing virtual teams.
Topics Covered: The Leader You Are | The Supporting Team
You Will Need | Managing Virtual Teams
5. Your Digital Storefront
Websites are an indispensable channel in order to reach a global audience 24/7. In this module, we'll figure out how to setup (or enhance) your digital storefront to capture customers' attention and create content that convert browsers to buyers.
Topics Covered: Building your digital shopfront |
Opening for Business!
Marketing and communications strategies are crucial in customer retention. In this module, we'll discover ways to maximize our strengths and use them to connect with our customers meaningfully. We'll sift through the new algorithms and explore tools and programs that effectively get the word out at the right time, reaching the right people.
Topics Covered: Your Brand's Story | Social Media |
Referral & Affiliate Programs
Is 6Weeks2Startup for me?
It's not just any programme
6Weeks2Startup is not a standard template that fits everyone. We apply various proven methodologies and the only thing constant is that we'll work together towards your purpose. We'll make sure you that understand what's in it for you and set the right expectations from the start.
Watch how six individuals managed to transform their lives and take the crucial steps towards realising their dreams – of building businesses that they've always wanted. All it takes is just 6 Weeks.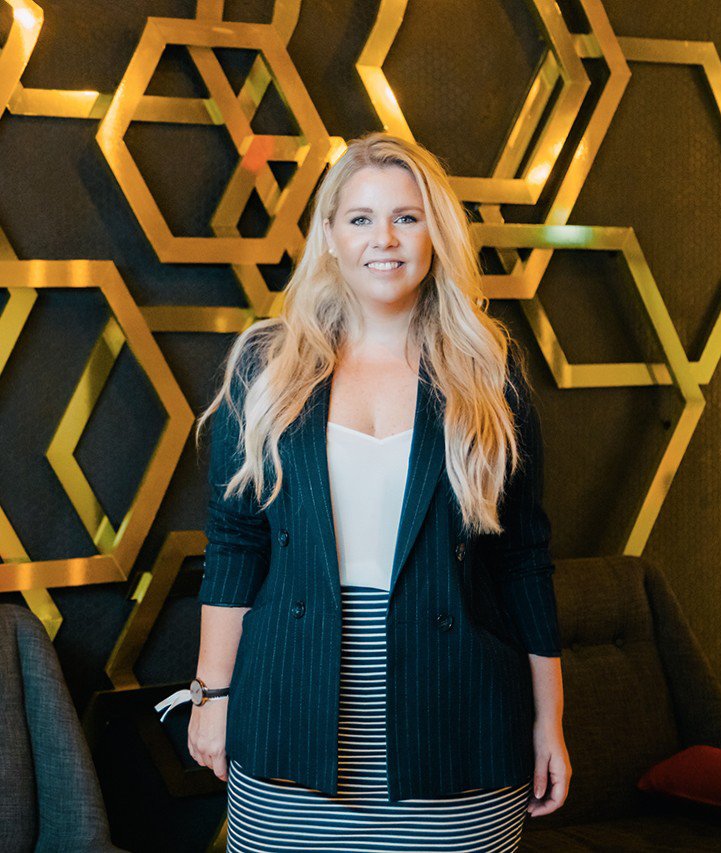 Anna seeks to help and mentor more individuals startup their life. One of her many missions is to help you reach your fullest potential and to turn your ideas into a business that will change your life. With more than 17 years of experience in building startups and transforming global businesses, she is an accomplished leader, entrepreneur, education manager, and innovator, who seeks to help and mentor more individuals startup their life.
Before starting Startup2Life, Anna worked globally, directing and managing projects with various companies. She was an Investor and Director of Business Development with Southeast Asia's first startup accelerator JFDI.Asia, where she managed corporate innovation projects with large corporations like BOSCH, Silvantos, and Manulife and mentored individual entrepreneurs. Anna also founded and led The Creative Experience, where in less than 2 years, she closed high value training deals with multi-national companies such as KPMG, Hewlett Packard, Manulife, MunichRE, Singapore Airlines, Credit Suisse, StarHub, Telenor and world-class Universities like Singapore Management University.
Anna has set up profitable partnerships with Apple, Edelman, Adobe, and among many other media tech giants. She holds an Executive Masters of Business Administration (EMBA) from the Fox School of Business, a Degree in Media Arts and in Digital Film as well as various certificates in Digital Business Transformation, Coaching and Adult Training.
The busy mother of 2 regularly speaks at events, sits on the Industry Advisory Board of KAPLAN, teaches Innovation with Melbourne Business School and mentors startup entrepreneurs at The Co and with angel investor club Investible. When she's not running businesses, Anna enjoys life with her two children, husband, and dog.
Pricing Plans
This course is being offered in 2 pathways: the Standard version ($700) offers access to all online materials and the private community and the Guided version ($1130) offers all this plus additional weekly group coaching calls and extras. You can pay in full or on an installment basis, whichever works best for you.
The course is filled with BONUS CONTENT and gives you 12 MONTH access to all learning materials AND the Facebook community!!! Yes!
6W2SU STANDARD
Access to all course materials online
Expert advice from Anna & S2L team
Workbooks, Checklists & Guides
24/7 Moderated FB Group
6W2SU Guided
Access to all course materials online
Expert advice from Anna & S2L team
Workbooks, Checklists & Guides
24/7 Moderated FB Group

PLUS:

Weekly Mentorship calls with Anna & Team

PLUS:

Access to ongoing bonus materials

PLUS:

Recorded mentor webinars