IN 8 STEP BY STEP LESSONS
YOU'LL LEARN HOW TO:
Turn your passion into a business

Get paid for the skills and knowledge you already have

Grow your income on your own terms

Create and sell your products with a formula proven to work in any niche

Get a steady stream of paying customers while staying lean

Avoid expensive marketing programs and overhead costs

Grow your small business with the Lean Startup Methodology
A 6-WEEK ONLINE COURSE TO TURN YOUR IDEAS INTO REALITY!
Work and get mentored with a global entrepreneur who has spent the last 17 years building 5 businesses and collaborating with start-ups, large companies, and educational institutions. By the end of the 6-week program, you'll have the knowledge and tools to set up and operate a business of your own!
Best of all, you can study at your own convenience, pace, and location! 
Busy schedule? No problem. Learn entirely at your own time, be it from home, your lunch hour, your favorite coffee shop, after putting the kids to sleep, or even the bus. Our program is accessible from anywhere, on all your devices. The sessions provide ultimate flexibility to fit your schedule.

EXPERT ADVICE
Work with a mentor who has not only built many businesses herself, but has also coached many individual and corporate clients to think big and follow their dreams!

A SUPPORT SYSTEM
Join our 24/7 moderated Private Facebook group to connect with other entrepreneurs and get quick feedback to your questions and concerns!

INDIVIDUAL NEEDS
Everyone's skills and situations are unique. Our program is tailored to meet your individual needs. We work WITH you to find the business that matches YOUR vision!

WORKBOOKS & RESOURCES
Get our Workbooks, How-to-Guides, Checklists, Templates, Tools and More to implement your plans straight away!

PROVEN METHODOLOGY
Learn to apply a proven, tested and affordable framework that has worked for thousands of entrepreneurs and will definitely work for you!

MARKET VALIDATION
Gain the insights and tools to build a market-validated business ensuring that you're building something the market actually wants!
PLUS – CONTINUED ACCESS TO LEARNING MATERIALS & THE FB COMMUNITY!
PRE-MODULE
---
Introduction
How we will make these 6 weeks work!
MODULE 1
---
The Lean Startup Mindset and Finding your WHY
The Methodology that will work
The driver to your success!
MODULE 2
---
Our GOLD: Understanding Your Customers
Turning problems into opportunities
MODULE 3
---
Resources for Success
Leveraging YOU and building the plan
MODULE 4
---
Resources for Success
Who and what you'll need to make this work
MODULE 5
---
Setting up your digital storefront
We're opening for business!
MODULE 6
---
Marketing your BIZ
Let's share this thing!
WHO IS 6-WEEKS-2-STARTUP FOR?
Anyone looking to start a business and monetize skills
People wanting to build additional income streams
You're looking to test an idea in a proven and affordable way
You're exploring aspiring entrepreneurship as a career
Professionals eager to leave the corporate world
Working parents looking for a more flexible lifestyle with work and family
You've been out of work eager to get back into business
Freelancers / solopreneurs  / small biz owners wanting to scale up
Side-hustlers and digital nomads…
What if I am just starting out? No problem! The course addresses all the various levels of entrepreneurship, whether you're a complete newbie or an experienced pro. A total beginner will benefit just as much (if not more) out of this course. All it takes is initiative and willingness to put in the hard work of building a business! We're here to guide you step-by-step and make it easier for you.
If you can dream it, you can do it.

– Walt Disney, co-founder of the Walt Disney Company.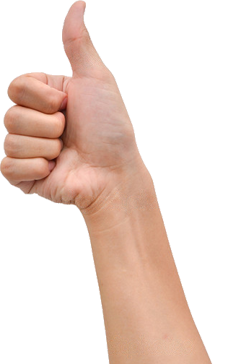 Hellen Lie
Small Business Owner & Creative Professional
I was hesitant to take a 6 weeks course amidst all my commitments and also running my business, but this course proved to be very useful even as a reminder to check the foundation of the business and to do it well. I also love Anna's enthusiasm to help her student and to see them succeed. In this competitive world of business, having someone with experience and big heart to cheer you on and give a valuable feedback are highly valuable.

Carolyn Leisen
Bid Manager
6Weeks2Startup is an amazing resource for anyone starting or running their own business. Anna provides expert advice and tools to help with all aspects of getting your business off the ground and growing to success. The course is unique, giving participants invaluable access to a network of like-minded people for exchanging ideas and support. Beyond being an expert in building entrepreneurship, Anna's high-energy, constantly positive outlook is absolutely contagious! I was highly impressed by the course content as well as the responsiveness of Anna and her team!

Natalie Cossar
Author & Solopreneur
Motivation was one part of the program, the practical examples and extensive resource guide is the other – it's amazing!!! Now I have the necessary tools to refer to in order to continue improving my business. The program is not over – I know the supportive community is there for ongoing conversation, I get motivated each time I read a Facebook post from within the private Facebook group. Thank You Startup2Life.

Ascension Tejedor
Entrepreneur (previous Finance Manager)
6Weeks2Startup is a great course, a great idea, and I'm glad that I participated. Thanks to Anna for making it possible. She is always full of energy and keeps inspiring and pushing me. An awesome mentor!

Denise Lazaroo
6Weeks2Startup has given me the confidence to be able to scale my business using the lean startup methodology which feels risk free and to take my business to the next level. All of my questions about starting an online business were answered and the level of information and clarification was invaluable at every stage of the course. I highly recommend it to anyone that is looking to start a business.
It's time to get started.
All it takes is just 6 weeks to live the life and start the business that you've always wanted!