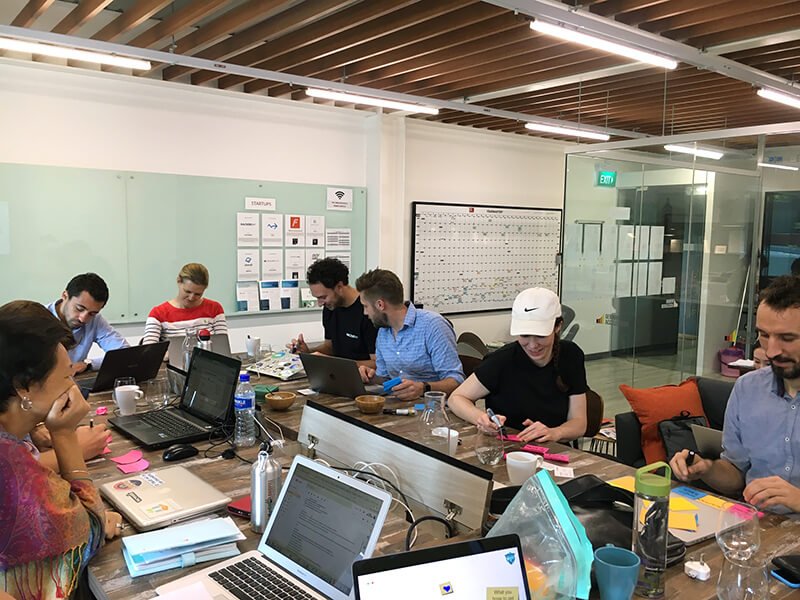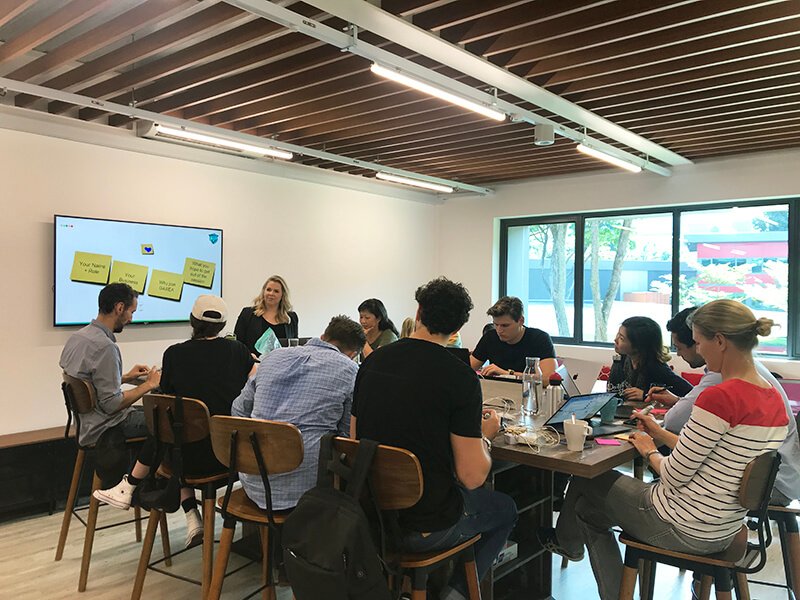 1. Scaling into Southeast Asia Workshops
Scaling into new markets presents a fair amount of challenges and shifting priorities. Especially in a place as dynamic and diverse as Southeast Asia.
The German Accelerator Southeast Asia (GASEA) is a growth acceleration program that supports German startups from technology-related sectors to enter the Southeast Asian markets and helps develop them into internationally recognised and successful ventures. They are funded by the German Government.
Startup2Life had the pleasure of supporting GASEA startups with the design and delivery of two business startup workshops to support their growth and adjustment into the new markets.
Five German startups enthusiastically took part in these entrepreneurial workshops looking to understand and better appreciate ASEAN perspectives in developing, building and expanding their business. The aim of these workshops is to help these startups to better innovate, learn insights and scale their businesses to the SEA market.
The startups included Hackerbay (software for AI solutions), NOS (cryptocurrency), Uberall (location marketing), Wagawin (digital marketing) and Blaenks (creative collaboration).
These startups have shown great potential and had been specially selected to participate in the German Accelerator programme, funded by the German government.
What The Sessions Were About
Questions addressed during the customised sessions included the following:
How to tell when is the right moment to scale?

Which

Scaling Strategy

is the most efficient and effective in SEA?

How to develop a product-market fit for the region?

How to stagger growth when expanding to different countries?
The Startup2Life team helped the German founders evaluate the effectiveness of applying different scaling strategies into Southeast Asia. These included Offshoring, Franchising , Partnerships/Brand Affiliation and Automation.
The sessions also discussed and tied innovation frameworks like Design Thinking, Lean Startup Methodology, and Problem Sourcing to develop empathy and product or marketing adjustments for the new territories.
Besides tailor-made training, coaching, and entrepreneurial  programmes, we can also help both local and foreign startups with:
Sharing best practices in conducting business within the region – from  certain marketing and business strategies that work in SEA  to negotiation skills.

Cultural immersion and connecting them to the ecosystem

Partnerships
2. Founder Development Workshops
Fingerprint For Success (F4S) is a tool that assesses attitudes and motivations to predict venture success for entrepreneurs.
Investors, accelerator, early stage and successful serial entrepreneurs work with it to identify individual as well as team blind spots and to develop the necessary motivations and attitudes to succeed.
The tool is based on both a quantitative and qualitative study of the world's most successful entrepreneurs and failed founders (bankrupts) and assesses 48 distinct attitudes specifically in the context of innovation and entrepreneurship.
The Startup2Life team hosted a series of intimate F4S workshop tailored to both new and mature founders, solopreneurs and CEOs to support them in overcoming entrepreneurial and associated personal challenges as well as becoming the best version of themselves.

Fingerprint for Success can help Entrepreneurs with:

Identifying Blind Spots and Validating Strengths

Finding or Assessing Co-Founders

Team to Compliment

Creativity, Longevity, Profitability

Recruiting Talent

Becoming Investment Ready

Tool to Support Founders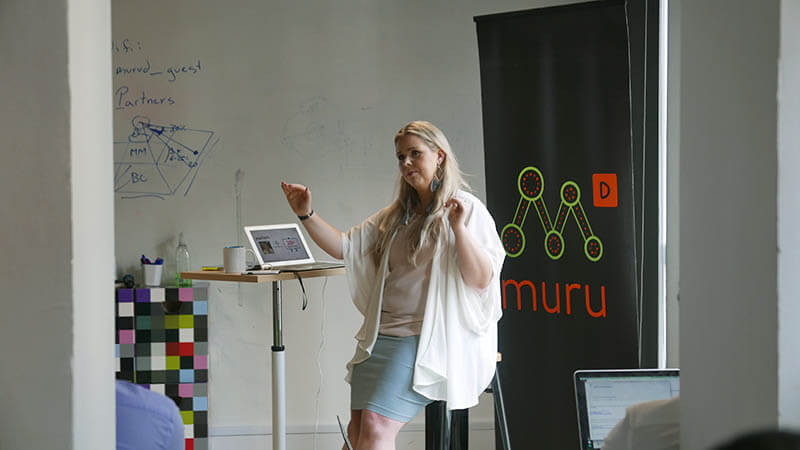 Muru-D is a startup accelerator that helps founders expand their business and go global faster. It is a treasured accelerator programme among those we offer, and perfect when paired with our entrepreneurial coaching.
As part of Muru-D's goals to bring personal and professional goals for these business builders, Startup2Life and Fingerprint for Success designed, tailored and delivered a workshop and series of coaching sessions for the founders.
We coached around 20 startup founders to learn more about their personal working styles and how to optimise themselves, as startup founders, for success.

Fingerprint for Success can help Accelerators with:
Cohort Selection / 

Program Creation

Common Threads

Risk Mitigation

Raise Capital for Accelerator

Founder Development / Coaching

Mentor Assessment / Matching

Prepare for Demo Day
Fingerprint for Success can help Investors with:
Raise Red Flags

Portfolio Selection

Validate Gut Feel

Create Partnership

Set Up for Success
To work with us on customised workshop for startups, founders or employees, please get in touch with us here!