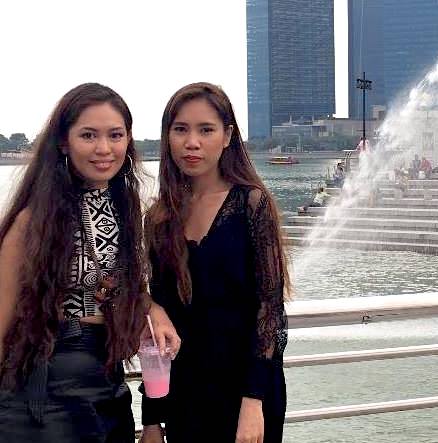 Lotis and her sister Ana dream of starting their own fitness business someday. Knowing that desktop research is not enough, Lotis enrolled in the 6Weeks2Startup course and discovered an easy to follow, convenient and proven method to monetize her fitness blog
Lotis Ishikawa is a full-time offshore communications and property manager based in Dumaguete, Philippines. In her free time, she and her sister Ana love to go to the gym. Eventually, they noticed that the trainer and workout program mostly catered to people who want to lose weight. "I personally am not trying to lose weight, just to become more fit and stronger." In summer of 2017, Lotis and Ana decided to start a fitness blog, Life is Peach, to give general advice on exercise, health, and diet.
It was easy enough to set up a website and fill it with content. But after the initial excitement, Lotis and Ana hit a block — they didn't know what steps to take to monetize their blog. Shortly after, Lotis signed for the 6Weeks2Startup program, a 6-week online course that validates ideas with a proven methodology and provides a safe, supportive community. In it, Lotis learned not only how to monetize the blog but how to make sure she's addressing a real problem to the customers. "The biggest takeaway from the course was about customer validation – that we should be solving the customer's problems, not base the business on our needs."
Until Lotis took the 6Weeks2Startup course, the blog didn't have any market validation or feedback from customers. Despite Lotis' busy schedule as a full-time manager, she and her sister took the time to study the modules and join the private Facebook group discussions.
It's impossible to make this happen overnight, so Lotis promises to go back to the modules so she can review the critical parts. She says, "I'm busy working full-time, so is my sister. We knew that desktop research is not enough to teach us how to monetize our blog. But the 6Weeks2Startup course is a good length of time (six weeks) and easy to follow especially for someone like me who does not have a background in business. I highly recommend it." Now armed with lessons learned from 6W2SU, Lotis is confident to grow her fitness blog to be more than a hobby, but a platform to inspire people of all fitness levels, whether they want to lose weight or just be more fit.
If you're looking for support, guidance, and focused mentorship, we are now accepting applications to our 6-week Startup2Life online course.
Written by
Crystal Neri
Team Startup2Life