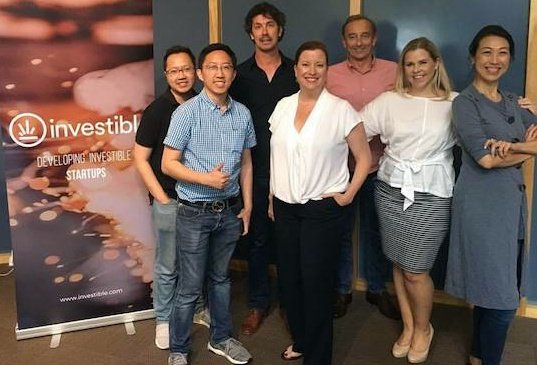 Great news for our Startup2Life community! To help us with our mission to help entrepreneurs and small business owners scale and become even more successful, our founder Anna C Mallon has officially partnered with Investible, a global startup engine pairing entrepreneurial education with high-quality early-stage investment. Since Startup2Life is a transformative platform offering global online training, mentorship, and networking, it goes very well with Investible's mission to de-risk investment on a global scale. The main goal of this partnership is to bridge the gap between startups and investors to accelerate entrepreneurial success in Southeast Asia and the region.
In a recent article on AFR.com, Investible has been described to be "expanding to Asia, setting up a presence in Singapore and recruiting talent scouts in Thailand, China and Malaysia to find investment opportunities." Also in the article, Investible founder and former Blueprint Management Group, entrepreneur Creel Price said: "Asian nations are just one flight away from Australia, the USA and the UK, and have economies that are uniquely placed to nurture high-growth startups." The article said that Investible accredited talent scouts (one of them is our founder Anna) to deliver business-building workshops and build credibility. On October 2017, the first workshop in Singapore included 31 startups.
Part of the agreement with Investible is for Anna to co-host and deliver a series of events and workshops across the region. Anna, as earlier mentioned, will also act as a scout for startups and talent for Club Investible, an invitation-only group consisting of Australian and globally connected angel investors. She said, "I'm thrilled to partner with Investible! Both our goals align in supporting entrepreneurs all over the world. It's an avenue for them to enter this market and get access to our amazing community of founders and small business owners. This is an exciting announcement as we grow and invest in partners to help us better serve entrepreneurs of all stages."
Through this partnership, our Startup2Life community now has access to Investible's amazing business-building IP such as the Business Model Blueprint (BMB), which our founder Anna C Mallon has been trained to deliver on behalf of Investible throughout Southeast Asia.
If you're looking for support, guidance, and focused mentorship, we are now accepting applications for our 6-week Startup2Life online course.
Written by
Crystal Neri
Team Startup2Life