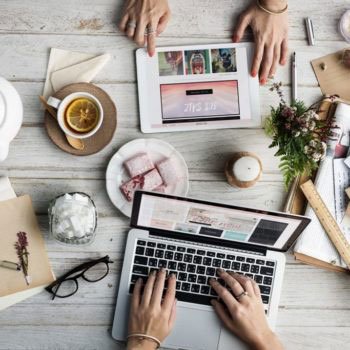 A great number of people coast through life happily working the daily 9-5. A lot of them have settled, restlessly working without discovering their 'why'. And then there are some who answered their entrepreneurial calling and never looked back. After all, the rewards of entrepreneurship go beyond the pursuit of financial goals. Managing your own time, choosing people you want to work with, and cultivating your own brand of work culture are just some of its priceless perks. In the end, entrepreneurship teaches you hard earned lessons and gives you a sense of fulfilment like no other.
Driven by sheer passion, courage, and grit, many of today's successful entrepreneurs have had their share of the rat race before they even took a step to build their own businesses. Through the years, I've mentored and guided a lot of them who have committed and soldiered on amidst all the challenges they were faced with. But the best thing about making this life-changing shift today is all the available information around you. Now, it's so much easier to test the waters before taking the plunge. Without leaving your full-time job, you can survey the business environment with little to zero cost.
One of the key factors that you can check ahead is the industry. Invest in time to research the trends and timing of the business that you want to go into. Conducting simple tests and a quick SWOT analysis to check the initial feasibility is something that you can already do through reliable sources online—usually for free.
If you're setting your sights to an eCommerce or digital business, test the initial traction by building a simple website with just a landing page and a quick logo. I suggest adding another social proof by investing in easy yet powerful Facebook ads as these can immediately jump start your testing phase.
A more straightforward approach, and yet one that many people miss, is consulting your natural market. Set aside time to talk to people, discuss your idea, or interview them. Find out if there's a need for the product or service that you want to offer or if there's a way to create that need. Spending a few bucks to treat your target market out for coffee can be one of the best investments you'll ever make. Remember that genuine insights from potential customers are crucial to any new venture.
And sometimes, all you need is a little nudge from a mentor or a support system. Join a course, an accelerator or an incubator. I actually bring entrepreneurs through such a process—from testing to launching. In fact, at Startup2Life, we offer a six-week program for budding entrepreneurs or even the seasoned ones, who intend to break ground to a new industry. I'll be with you throughout your journey, along with a line-up of experienced mentors, to help you launch.