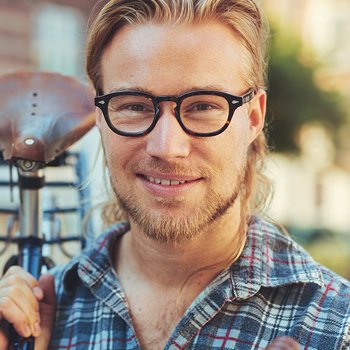 Launching a business can be all sorts of exciting. If it's your first venture, it'll be like crossing unfamiliar grounds and usually an uphill climb. You'll be faced with common startup problems, such as how to come up with a good business model, branding, find a reliable partner, look for investment, and more. These will take time, but through the years, I found that these challenges are some of the most rewarding ones. So before you launch, make sure you've checked on the signs to know that you're ready and equipped to go through the bumpy but satisfying ride of entrepreneurship.
Cultivate an idea that you can monetize.
Spinning off an interest or a hobby into a startup is a common square one. I've seen a lot of successful businesses that started out this way. They immersed themselves in a hobby such as DIY handmade crafts. Practicing everyday made them create beautiful handmade items that people around them loved and actually bought. Through word-of-mouth, their customer base grew, turning their hobby into a very viable business. And this is just one of the many rewards of entrepreneurship–doing what you love. So when you're just starting out, allow your interest and passion serve as natural driving forces. Along with your values, let it set the direction of your venture while always keeping a listening ear to your customers' insights and feedback.  Knowing that there's always room for improvement keeps you humbled and grounded. In the long run, this will help form your company's culture and cultivate values that let you and your team happily rise up every day.
Plan for the times when funds wane.
Among the many challenges of launching a business is managing the startup budget and cashflow. I've seen how countless entrepreneurs quit because they earned so little or nothing at all at first. So with that, learn to keep an eye on your finances and  understand your cash flow cycle. Having an emergency fund at hand that lets you hold your breath when cash flow slumps is a good idea too. You'll find out soon enough that as you start building momentum, a few setbacks are bound to happen. Embrace them. See these as challenges that you'll overcome. And for each challenge, arm yourself with persistence, an open mind, and humility to turn these missteps into rungs of the ladder that enable you to climb on.
Keep a few friends and mentors on speed dial.
Nothing beats sharing good news to people who have stood by, or unloading burdens to listening ears. After decades of mentoring individuals, I saw the immense positivity of being surrounded with a network of like-minded people. One of the reasons I started Startup2Life was to reach out to more people like you, extend my mentorship, and give access to a community that helps one another fulfil each other's entrepreneurial dreams. This invaluable support system is one of the main features of the 6Weeks2Startup online course. While this works for most people, there are also those who prefer a more personalised approach.  A 1-on-1 coaching or a 3-month private mentorship with me is most ideal for them.