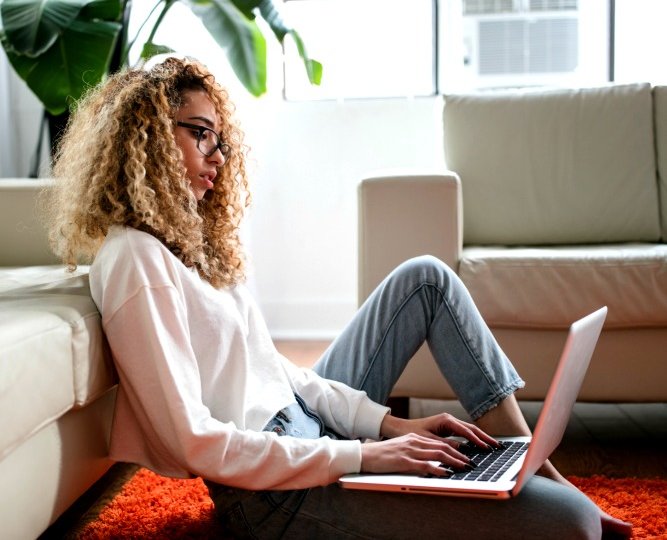 Today's live Q&A session is for those in the ideation stage.
The very first thing you should do? Breathe in and breathe out! Know that you're not alone, because entrepreneurship can be risky and overwhelming. The trick is getting a structure in place and a step by step plan to help you build your business.
We'll cover two scenarios: when you want to start a business but don't have a business idea yet and when you have an existing business idea. The steps are slightly different for each scenario.
I Want to Start My Own Business, But I Don't Have an Idea
Step 1: Start by getting an idea based on the people you want to work with. Who do you want to help? Who excites you? The beauty of entrepreneurship is that you get to decide who your customers are. Once you decide, be sure to define them by age, geography, etc., as much as you can.
Step 2: Study your customer's problems and frustrations. What really gets them going? Really put yourself in their shoes.
Step 3: Ideate solutions for your customers' problems. Get some friends around, if you can, get your customers around to help you brainstorm. Ideate with as many people as you can.
Step 4: Test. This is how you de-risk the venture of entrepreneurship — you don't know what your customers will truly care about until you start testing your ideas. Identify the "must have" instead of the nice to have. The higher the headache, the more you'll want the medication to take care of that headache, instead of just wanting the vitamins that might give you a little boost.
Step 5: Join a structured group or community or find a mentor or coach. Having a safe, supportive community can truly make entrepreneurship easier.
I Already Have an Existing Business Idea
Step 1: Be sure you understand who your customer is and what their frustrations are. Find out why this matters so much? Do not skip this step — If you can define the problem and the solution, that's how you're going to be able to truly connect to your customers.
Step 2: Test. Set up landing pages where your customers can only do one of three things: learn more, subscribe or leave. Either people care, or they don't. You want to know: what do they think of this?
If you don't get any responses, reiterate until you get a response from your market. Once you get some kind of response, then go into building your product and business. But make sure you follow up the LEAN startup methodology.
Step 3: Join a community or accelerator program. 6-week Startup2Life covers everything we outlined here in more detail. It closely follows the Lean Startup methodology developed by Eric Ries.
Final Words
The key is digging deep to understand who your customers are and what they're struggling with. Make sure you get a structured program and solid support so you do not feel alone — entrepreneurship is full of challenges and joining a community can help bring different solutions to the table.
Resources Mentioned: