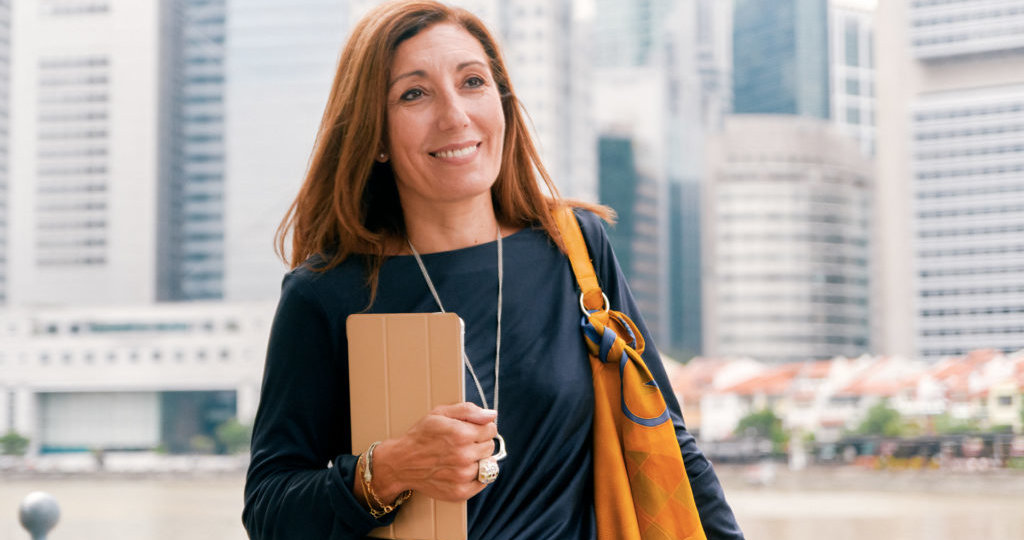 The best lessons of being an expat are all about being comfortable with the uncomfortable – overcoming language barriers, adapting to cross-cultural differences and dealing with a life of everyday adventure. But there are some who already experience this, yet still want to achieve more and even bigger goals.
Meet Ascen, a mother who has had a successful corporate career working for an international company. She has long shared her passion for the education industry, but the path wasn't always easy for her to pursue.
After her family moved to Singapore, she finally felt that this was the golden opportunity to start her own education platform business. As an expat wife and mother of 3 kids, Ascen found a real business need missing in the market – a place for trusted recommendations on education-related topics. "I was used to the corporate world with very clear, but complex structures. Suddenly this idea of starting my own business was too big, too huge for me to manage, so I didn't know where to start," she says.
At first, Ascen looked for an online course with a network of like-minded people to give her support in pursuing her idea. When the opportunity came to enrol in the 6Weeks2Startup program, she jumped in with both feet. "6Weeks2Startup was a fresh, motivational push I needed to start my business." 
Today, she is building www.school-in.com, a platform to help parents choose the right school for their kids through international school reviews. "6Weeks2Startup came to me at the perfect time, and it's the best solution. I highly recommend it," she said.
The 6Weeks2Startup course taught Ascen simple steps and tools that she needed in the early entrepreneurship stage, giving her the support and knowledge to reach new levels of success in her business. 
For the rest of Ascens's inspiring story, check out the video below.