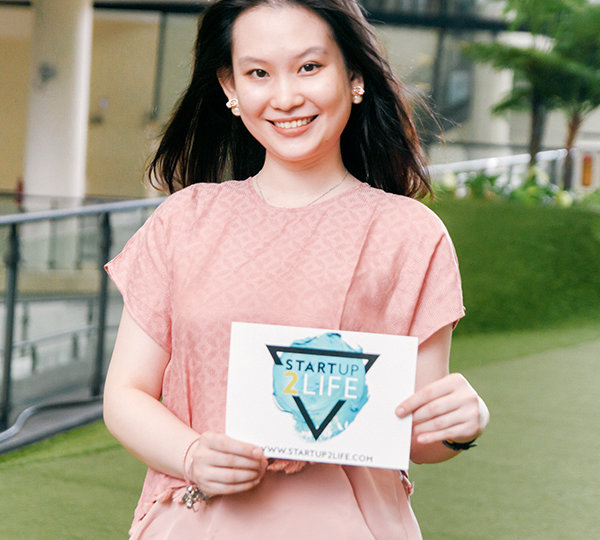 This is the story of how Nivian Chia pursued a business idea while being a full-time student
Starting a low-cost business while at a university may be one of the hardest things any young person will do, but it provides many benefits. Students get marketing opportunities on campus, have free access to research facilities and get advice from teachers and peers. Nivian Chia, a full-time student at Lasalle College of the Arts Singapore, knows this but has one big hurdle left in front of her – she is afraid.
"Even though I really want to put my handmade jewelry crafts out there, there's a lot of business tactics I still don't know," she says. Despite having her hands full by pursuing a degree in Music, Nivian spends her free time creating unique jewelry crafts from scratch. One day she realized, "I love doing these handmade creations, why don't I sell it to other people?"
She had no idea how to market her product, let alone start a business, until she met Startup2Life founder Anna C Mallon. Turns out, that's also the perfect time for Nivian to get enrolled in 6Weeks2Startup, a transformative global platform offering online training, mentorship and networking around entrepreneurship and innovation.
"The 6Weeks2Startup online course is manageable. I think that part is important to other people to know because they are worried it might take a lot of time. I'm a full-time student and I did it, so I'm sure they can too," says Nivian. Within six weeks, she learned how to market her jewelry accessories and built a website her friends love.

"With 6Weeks2Startup, I'm already one step forward in owning my own business." Today Nivian has the only piece of advice for students embarking on a similar journey as her: "Be brave! Being brave is the first step in achieving what you want."
If you're looking for support or guidance to starting or growing your creative business or passion, do check out our 6-week Online Course. For the rest of Nivian's inspiring story, check out her inspiring video here: