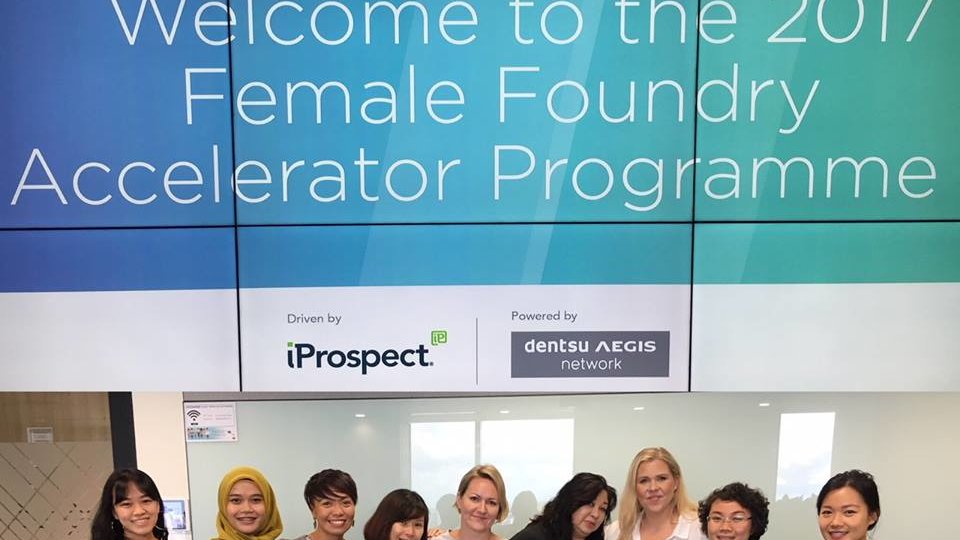 We just wrapped up one of the most incredible workshops of the year! The 2017 Female Foundry Accelerator Boot Camp took place on 30 November and 1 December in Singapore. Given the deep-rooted mission and drive towards supporting female entrepreneurs and helping individuals live a fulfilling life through entrepreneurship, Dentsu Aegis and iProspect invited our Startup2Life.com Founder Anna C. Mallon to collaborate on the design and delivery of the 2-day boot camp.
Anna worked with a selected group of female founders from Singapore, Indonesia, Philippines and Vietnam for startups in e-Commerce, digital media, insurance, tourism and travel who all flew in for the event. The 2-day boot camp culminated into a Demo Day Pitch held at LinkedIn in front of judges including Bill Tai (Silicon Valley-based venture capitalist and ACTAI Global Founder), Gabriel Lundberg (Operating Partner, SeedPlus) and Paula Taylor (Executive Director and Co-Founder, West Tech Fest).
The event, now on its second run, is part of the Female Foundry initiative and powered by iProspect and Dentsu Aegis Network to drive diversity and inclusion in business. The Female Foundry provides access to tools, training, connections and resources, empowering female entrepreneurs to thrive in today's complex digital economy.
As New Savvy's Founder Carolyn Davis said, "I had doubts in working on my business ideas, but now I can't wait to apply all that I learned!" On the first day, Anna discussed the key elements to communicating business models. On the second day, she talked about creating compelling a powerful pitch to investors and stakeholders. Also in attendance at the event were (eventual Demo Day winner) TripClub founder Menchie Dizon, Great Owls' Olga Sych, TPHCM / GolfFarm's LeThi Bich Thuy, Kashfrov's Annie Heng and Jahitin's Asri Wijayanti and many other players in the Southeast Asia startup scene.
At Startup2Life, we offer live workshops like these and give support to our global audiences through online business mentorship, and our flagship course, the 6Weeks2Startup (online course). Our founder Anna reflects on this event: "This was a wonderful opportunity for Startup2Life to help diverse women entrepreneurs from all around Southeast Asia. I was truly honoured!".
At the end of the workshop, some attendees shared how the session changed their life making it such a tremendous honour to be part of this and I'm hoping for another one soon!" Special thanks to Joanna Catalano, CEO of iProspect APAC and the executive sponsor of the Female Foundry who made all of this happen.
If you're looking for support, guidance, and mentorship, join the community and learning of our 6Week2Startup program.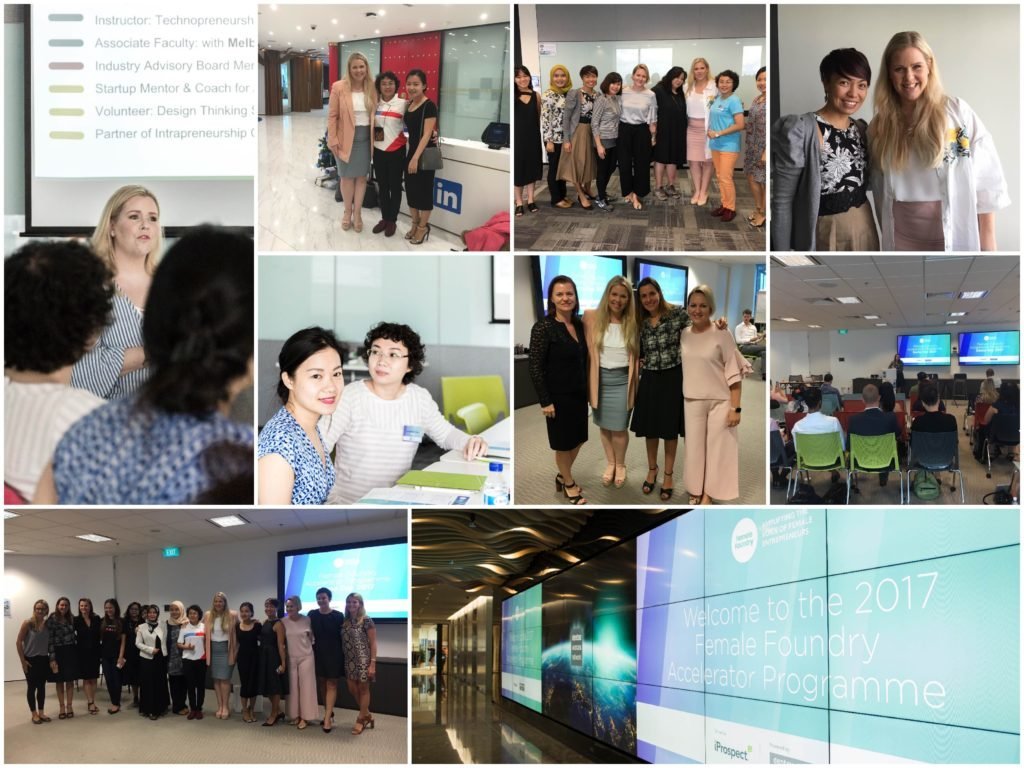 Written by
Crystal Neri
Team Startup2Life