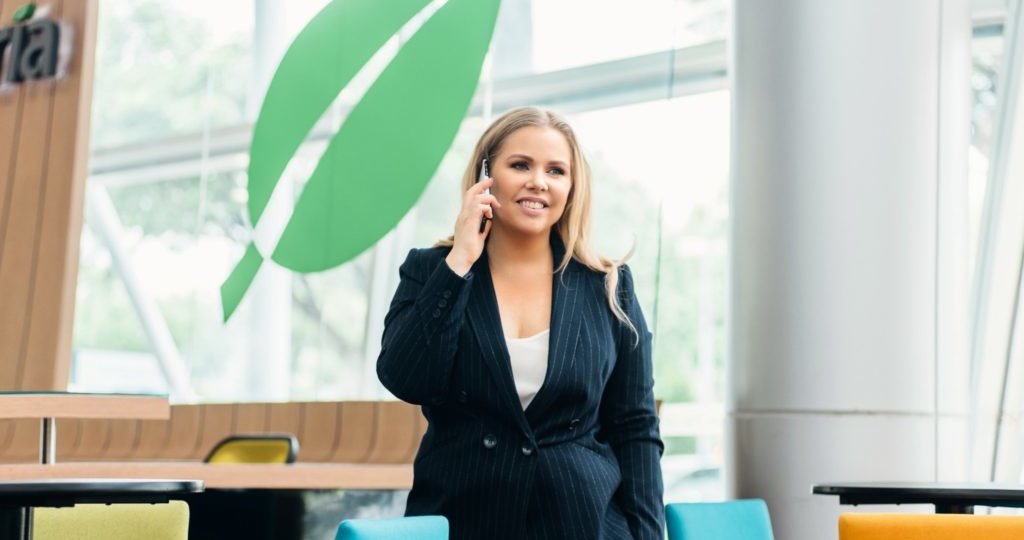 As if all in a day's work, juggling many different roles requires an insane amount of discipline and balance. After all, Anna is the Founder and Chieftess of Startup2Life, The Creative Experience, and ACM Works—three different companies all over Southeast Asia with teams across the world, centered on creativity, innovation, and entrepreneurship.
Anna admits that dividing her time between the three companies and her family –  she has two amazing kids and a dog – is a welcome and rewarding challenge for her:
"Startup2Life allows me play a part in people's lives and empower their futures, while my work in ACM Works and The Creative Experience enables me to be an active contributor in the corporate and large scale innovation."
How does she structure her day to manage multiple businesses, teams and her family?
Just before the sun rises, Anna enjoys the quiet and takes a sip of bulletproof keto coffee as she checks her emails for all her current 3 businesses. While her kids sleep soundly, she savors this creative window of her day and lets her mind go into deep ideation and planning mode. How we begin our day often dictates how the rest of the day will go; Anna keeps this in mind and makes sure start strong.
As soon as the kids are up, Anna happily takes off her business hat for an hour or so, and wears the mom hat for their morning family routine. Shortly after the kids are already at school, Anna switches back to the business hat again. She manages to breeze through her hectic meeting schedules with clients, mentees, and her virtual global team with the help of online collaborative tools (she loves Slack and Trello!).
Where does her drive come from?
Her extensive experience in strategic leadership and business transformation, entrepreneurship, marketing, brand building, and leading high performance teams across Europe and Southeast Asia has led her to be a mentor and business coach to today's aspiring entrepreneurs. To date, she has mentored hundreds of entrepreneurs and startups through Startup2Life and through her various partnerships with accelerators and investment firms around the world.
Anna takes on all of these with much gusto, "I am a huge believer of education and entrepreneurship as key drivers to the democratization and ending of poverty. Since at a very young age, I have been driven by a wish for equality and opportunities for all. The work I do allows me to work towards this drive."
Giving back to budding entrepreneurs through mentorship:
Anna hopes to help other aspiring entrepreneurs launch their passion projects and even show them how to manage multiple businesses without sacrificing time with their loved ones. She founded Startup2Life in order to give back to the entrepreneur community by sharing the extensive knowledge she's built up over the years.
Startup2Life helps people find their purpose and monetize existing skills and talents that they already have through a business or a startup. The online program is a platform to enable and empower stay-home parents, corporate executives seeking more flexibility, a purpose or freedom, college students, existing small business owners, side hustlers, to leverage entrepreneurship and digital to build a business and achieve these life goals.
"Entrepreneurship is definitely hard. Learning and listening to the market and customers remain the key, and that can sometimes stand in the way of our own passions or vision. Living with uncertainty and the need to be able to make quick decisions can often take a toll on someone's life and family. I know it sounds cliché but embracing failure as a learning, an un-validated business idea, is key", shares Anna.
How is work-life balance even possible?
After a chaotic day focused on making a positive impact through education and entrepreneurship, Anna recharges her batteries by spending quality time with her family in the evenings.
Yet as an entrepreneur with virtual teams in different timezones, she makes sure to keep the lines open, " I can't help always being on alert. Sometimes my freelancers or remote team ping me on the weekend, and that's fine. Of course, my family doesn't like it, but has come to understand that my work comes with it. But generally, weekends are all about going swimming, learning, and outings, dinner with primarily the kids, husband of 15 years and friends."
She continues, "My motto is work crazy hard during the week but then devote myself as much as possible as a mother, wife, and friend as soon as I get home in the evenings and during the weekend".
As with any passionate and driven woman, every day for her means balancing her different roles and carefully managing her time and energy. The average person may be overwhelmed by Anna's hectic daily schedule, yet her years of experience have taught her the importance of being anchored in her "why" when discovering how to manage multiple businesses.
Fully understanding what drives you, or your "why", can replenish your inspiration whenever you need a boost. "Learning new things, seeing people succeed, companies grow and navigate disruptive waters, corporate teams embracing collaboration and leadership teams feeling empowered – all of this motivates me every single day", she shares.
After almost two decades of transforming global commercial education and creative media businesses, managing three companies, and spending time with her family, Anna continues to work on the discipline required to manage multiple businesses.
As her day ends and she takes off the many different hats, Anna reveals what keeps her thriving:
"To be able to help people make change happen, being part of something really important in someone's life, company and entire communities is so meaningful and empowering to me. I truly love what I do".
At the heart of Startup2Life's mission is believing that anyone can be an entrepreneur. Anna prods budding entrepreneurs from all walks of life, "If you truly are someone who loves to work for and with customers, I think you can absolutely become an entrepreneur. Everyone has a passion, and passion is what's going to bring you forward."
Anna shares her top 5 tips on how to manage multiple businesses and still make time for family:
Know and be anchored to your "why".
Understanding the heart and core of your passion keeps you focused and grounded when distractions come your way.
Prioritize and schedule family time.
Set a non-negotiable time for your family and invest in quality time with them. Businesses rise and fall but your family remains constant no matter what.
Be flexible when necessary.
While following routines and schedules help you manage your time better, situations sometimes call for you to be flexible.
Embrace failure.
Appreciate the lessons you learned but don't dwell in it. Failure is often a necessary step to success!
Validate your business.
This is the kicker! It's so important to validate your business before pouring hundreds of hours into something that simply won't work. Once you've validated your idea you can pour your efforts into something that's proven to work, get faster results, and have more time to spare.
Do you dream of enjoying more time with family while successfully growing your passion project?
Anna and the rest of the Startup2Life team are here to help and mentor you as you launch or grow your business!
Click below to grab your free copy of our e-book "7 Easy Steps To Test Your Business Idea":