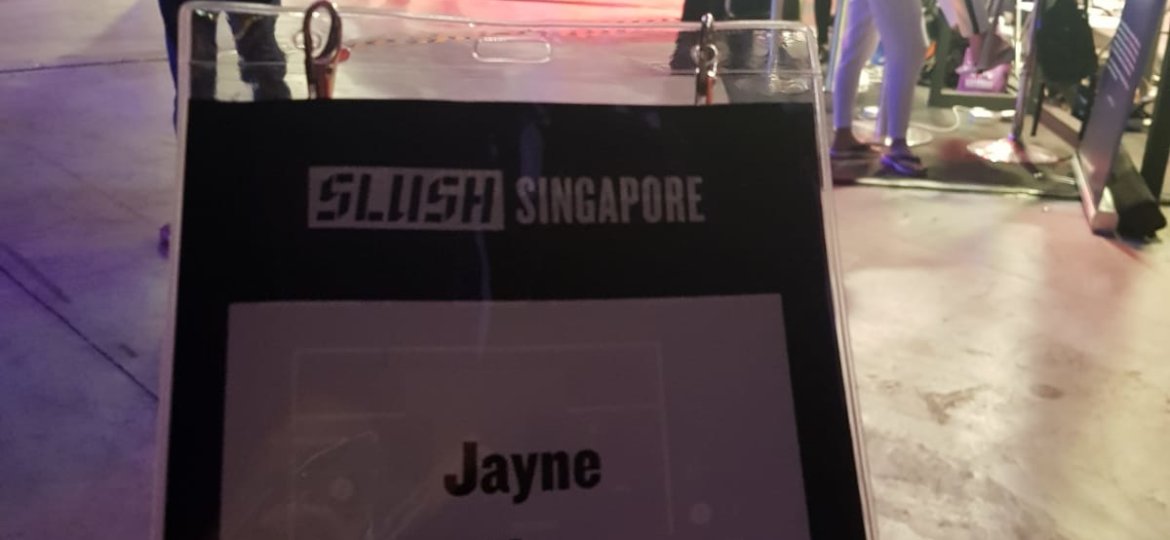 Hi everyone, I'm Jayne! I'm currently studying in Nanyang Polytechnic and interning at StartUp2Life as well.
I had an amazing opportunity to attend the third edition of Slush in Singapore on 14th September at Zepp@BIGBOX and was truly astonished.
Slush is neither a startup event nor is it a conference, but rather a catalyst.
Slush's mission is to inspire you to take action and they do so by connecting students, entrepreneurs and innovators at engaging events.
They believe that "Entrepreneurship Belongs to Everyone. Period."
With a motto like that, how could an entire weekend of Slush events be anything but inspiring?
Here are a few unexpected learnings I took away from my experience at Slush 2018:
1 – Hyperloop
"There are people who are thinking of the future, but we are building it", said Bibop Gresta, chairman of Hyperloop Transportation Technologies.
I learnt about this amazing transportation called Hyperloop.
Let's be real, our transportation system is very broken. I'm not only talking about Singapore, but everywhere, China, India, Japan, you name it. Hyperloop redefines the way people connect and travel. It is a highly renewable, resource efficient and fast system that moves people around. Utilising existing and new technology, Hyperloop departs small capsules (20-30 people) every 40 seconds. These small capsules allow connectivity amongst people, as the space (transportation) you need with your friends or your boss or when you are a tourist is different!
2 – AI is everywhere.
I also learned quite a few things about AI. AI is EVERYWHERE. It can be pretty daunting but I think we should look at AI in a different and more positive way!
AI are our partners, not competitors. (Very much like a personal assistant actually.) I am pretty eager to see what AI developments the future has in store for us, aren't you? If you are wondering, startups can use AI as there are grants available (TEC Scale Grant Program)!
3 – Cope
Three inspiring boys created an app "Cope" to help low income families. (They were the youngest startups there!) It was really refreshing to see how young they are, yet they care so much for the community. The app is helps low income families obtain their basic necessities. It helps change the lives for people to get food and healthcare.
4 – Founder's Day at WeWork
Our founder, Anna, was invited to speak to about 100 over Founders at Founders Day at WeWork on the 13th of September. I got the opportunity to sit in and listen to her and other inspiring speakers!
Anna spoke about understanding yourself in order to build better relationships with customers and investors. She covered the Fingerprint 4 Success methodology which she applies when coaching founders and startup teams, and the importance of building strong and  and tailoring communication to different stakeholders taking into a account a couple of filers such as the difference in Goal vs Problem Orientation, Breadth vs Depth Thinking, Appetite for Change, Leadership styles and Convincer Inputs.
She also talked about empathy and how it can help with both personal and business-related relationships.
At the end of the day, most people aren't interested in how fancy your company or product sounds. They want to know how your company or product will benefit people. You don't have to be a big disruptor, but be relevant, interesting… anything… that actually helps people! "If you are not excited, you are probably dead", said Bibop Gresta, chairman of Hyperloop Transportation Technologies.
Slush was definitely a memorable experience for me! I met some very inspiring people and got to learn listen to extremely innovative ideas during my time at Slush. With all these takeaways, I was definitely excited 🙂
Written by
Jayne Lim
Startup2Life Intern